---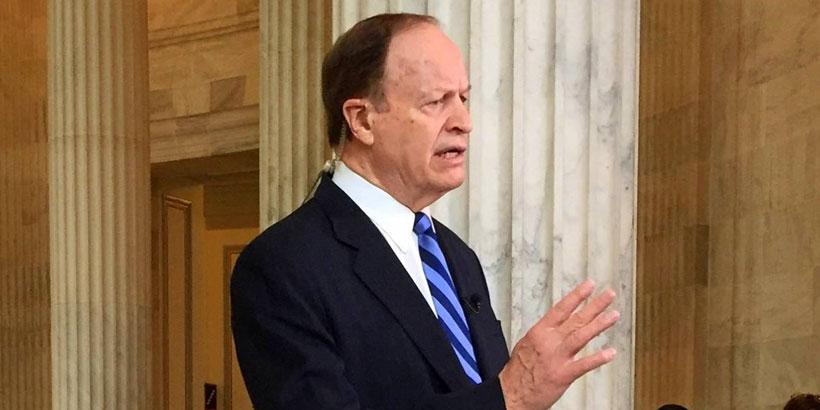 US Senator Richard Shelby (R-AL) has strongly opposed S.1, which is the Senate Democrats' version of HR 1.
The legislation, the so-called "Law for the People", has been widely criticized by Republicans. The House recently passed HR 1 without a GOP vote and with bipartisan opposition; US Senator Joe Manchin (D-WV) said this week he would not support the measure unless it receives bipartisan support.
On Wednesday, the Senate Rules Committee – of which Shelby is a member and former chairman – held a hearing on S.1. While the Senior Alabama Senator was unable to attend the meeting, Yellowhammer State native Mitch McConnell (R-KY) and Senate Minority Leader was in attendance and asked questions.
Democrats' HR 1 would leave elections more vulnerable to cheating, send taxpayer money to subsidize campaigns, and turn the bipartisan Federal Election Commission into a partisan body controlled by Democrats.

It is not about protecting the vote. It's about rigging the system. pic.twitter.com/POrUh2bq9H

– Chief McConnell (@LeaderMcConnell) March 24, 2021
Shelby issued a statement Thursday calling the legislation a "blatant takeover to impose a federalized electoral system across the country."
"Not only would S.1 give unelected, ultra-liberal Washington bureaucrats the ability to control how Alabama conducts its elections, it would open the doors to fraud and have a devastating impact on our freedom of speech," he continued. "In addition, S.1 would allow taxpayer money to be used for political campaigns. I vehemently oppose this bill and urge each of my colleagues in Congress to do the same. This legislation would have dangerous implications for the future of our democracy.
Sean Ross is the editor of Yellowhammer News. You can follow him on Twitter @sean_yhn
---
---
---