---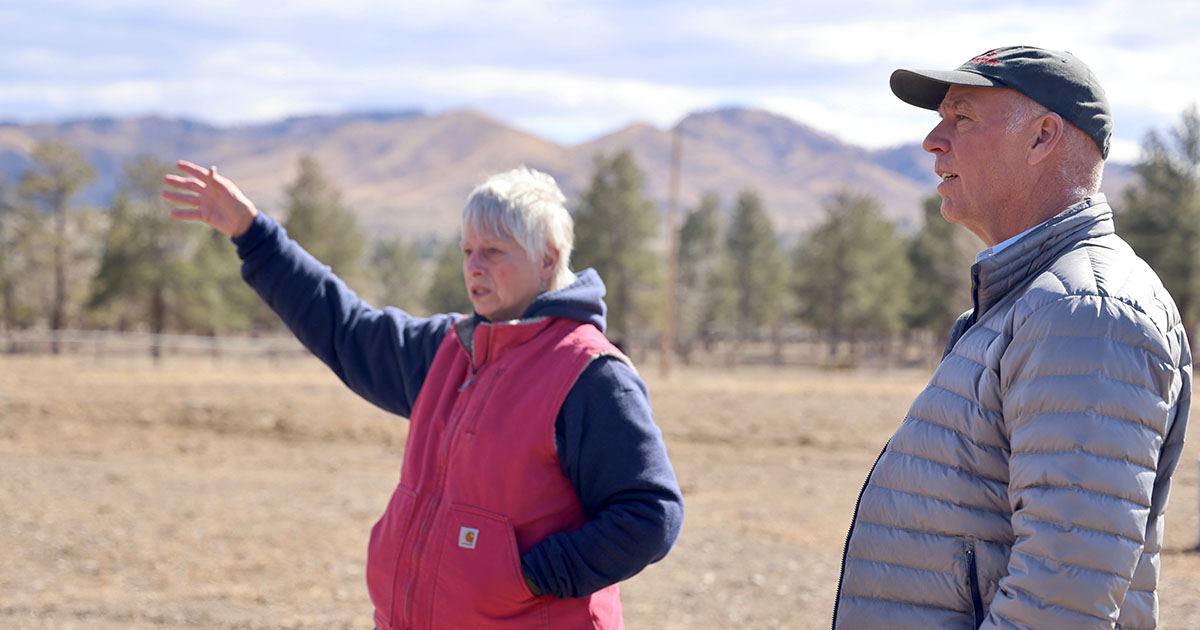 Governor's Office
HELEN, Mont. – To mark the second day of Montana Agriculture Week, Governor Greg Gianforte today recognized Montana ranchers during a visit to Sieben Ranch, a multi-generational ranch that includes a cow/calf operation, yearlings and beef cattle.
"This Agriculture Week, we recognize the thousands of Montana farms and ranches that drive our state's economy and feed our nation and the world, many of which are part of our first-class beef industry," said Governor Gianforte. "To help keep these family farms in business for future generations, we are investing in value-added agriculture to help our agricultural producers capture more of the enormous value they create and expand their market opportunities in our country and around the world.
Governor Gianforte speaks with Nina Baucus, owner of Sieben Ranch
By visiting the Sieben Ranchthe governor heard from owner Nina Baucus about the calving currently underway at the ranch, stopping to see the heifers and cows.
Montana Department of Livestock Executive Director Mike Honeycutt, Montana Department of Agriculture Deputy Director Zach Coccoli and representatives from the Montana Stockgrowers Association (MSGA) joined the governor during the visit .
Speaking about the importance of the cattle industry to Montana, MSGA Executive Vice President Jay Bodner added, "It was an honor to join Governor Gianforte on a multigenerational Montana ranch in the Valley of Helena. Not only were we able to discuss the importance of cattle production to Montana's economy, but also the role that ranching plays in land stewardship. We would like to thank the Governor for his strong support for agriculture.
Last week, Governor Gianforte proclaimed March 20-26 Montana Agriculture Week to recognize the state's agricultural industry, farmers and ranchers, and their contributions to the Montana way of life and the world.
The governor kicked off the week Sunday by celebrating Montana Meat Day and encouraging all Montanaers to mark the day with world-class beef, chicken, lamb or pork from Montana ranchers.
This morning, the Governor announced that Montana has finalized an Interstate Cooperative Agreement (CIS) with the United States Department of Agriculture, making Montana the tenth state in the nation where meat and poultry processors inspected by the state can ship their products across state lines.
###
---
---
---