---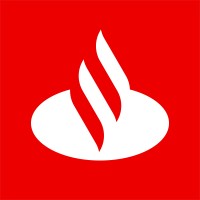 By Leandra Monteiro
Today
Austria
Cross-border payments
Digital payments
Pelican AI announced that Santander Consumer Bank Austria extended its partnership with Pelican to use its PaaS (Payments as a Service) solution. The Pelican digital payments hub and integrated sanctions screening solutions will be used to process Target2, domestic SEPA payments and cross-border SWIFT payments on the Pelican cloud.
Pelican's PaaS solution, based on the Pelican Digital Payments Hub, handles format-neutral and differentiated processing of all payment types and can co-exist and interoperate with legacy technology-based back-office applications, enabling Santander Consumer Bank Austria to retain and extend the life of its existing core systems without making a significant new investment. Importantly, it will also enable the bank to transition to the latest cloud-based payment services and adopt market and regulatory changes on schedule by leveraging payment automation capabilities, format translation , payment enrichment and statement matching powered by Pelican AI. Built-in AI and NLP-based sanctions screening capabilities will deliver intelligent payment screening in full compliance with European and global regulatory requirements.
Pelican AI gives its customers the ability to use a payment hub that is not only compliant, but can also easily adapt to market changes across the EU in an ever-changing payments landscape. Pelican's SaaS-based solution, used by leading global banks around the world, can unify the bank's current infrastructure, providing the necessary integration and delivering significant cost savings.
Parth Desai, CEO, Pelican AI said, "With the PaaS solution using Pelican's Digital Payments Hub, we are enabling banks like Santander Consumer Bank Austria to be more profitable, grow their business and market share, with a faster return on investment for them and their customers. We are confident that our solution will help them continue to grow. We are thrilled to be a part of their continued success.
The Pelican digital payments hub integrates all payment infrastructures and transaction types, including Target2 for high-value payments, TIPS and EBA RT1 for SEPA instant payments, EBA STEP2 for SEPA transfers, SWIFT MT and MX for correspondent banking and open APIs for PSD2 and Open Banking. The solution is message and format independent and supports several out-of-the-box formats such as ISO 20022, SEPA, SWIFT – MT & MX, FED, CHIPS, regional RTGS, faster payment systems and many more . It delivers exceptional levels of efficiency, control and flexibility through a full payment lifecycle for all payment methods and clearing and settlement mechanisms, exception handling and statement matching, covering transformation, routing, repair and reporting services, including configurable dashboards.
Previous post
Worldline and NIPL to Boost Mobile Payments for Indian Tourists in Europe
Read more
---
---
---